From there we cruised down to the Abel Tasman national park, where we have so great memories from 7 years ago.
Today is Sienna's birthday. She wakes up with a big big smile, now as she is 4 years old.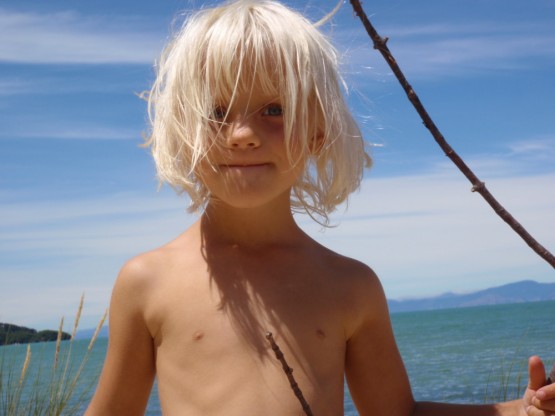 Here is the recipe for her birthday cake. Not that it was exceptionally good, but we could prepare it without an oven and the kids loved it:
pile 4 pancakes and stick them together with Nutella. Put lots of marshmallows and jelly animals on top and try to squeeze 4 candles onto it as well.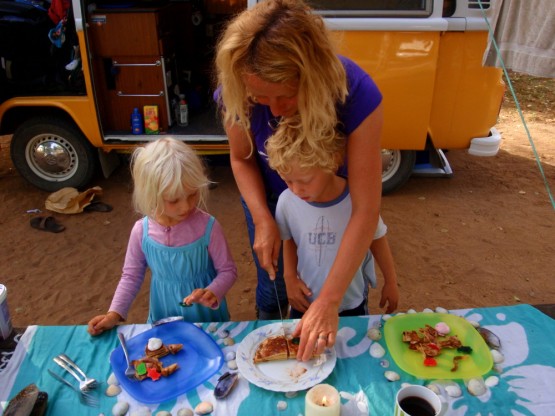 The table was decorated with shells and on her plate there was a map for a treasure hunt waiting.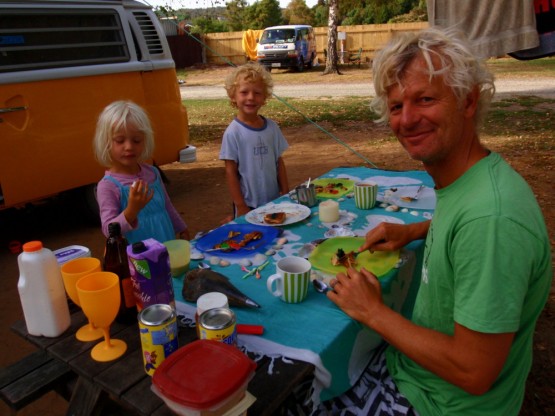 We spent the day at the golden beaches in warm sunlight, endless turquoise waters to play around with logs. We played in tidal pools collected star fishes and put them all together in one spot for an underwater birthday party with starfishes, sand dollars and some big fat mussels.
During the whole day, Sienna could wish whatever she wanted.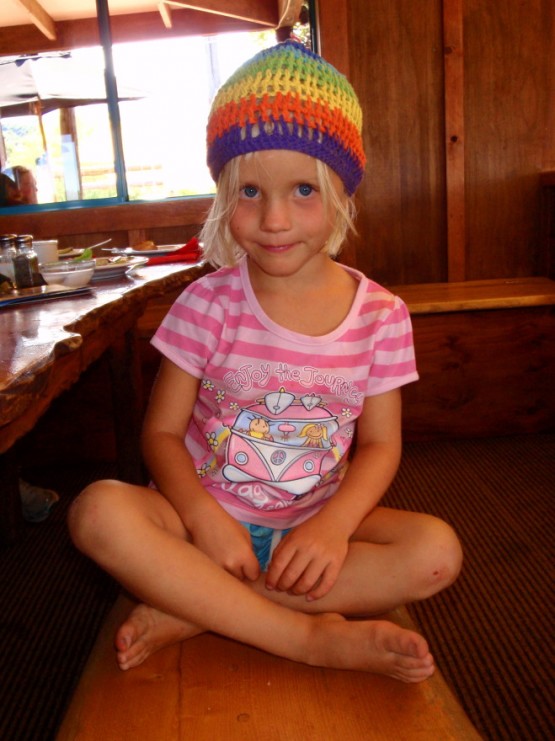 So she has had ice cream for herself and Robinson, I had to draw a shark and a dolphin, she wished for a story with lots of animals, a sailing boat and that's about it .
In Kaikoura we met Anneke and Anthony again at the surf beach.
Looking at the waves we discovered a precious gift from the ocean: Paua / abalone.
They are a delicious snack in a beautiful shell with shimmering rainbow colours. Normally you have to dive and be very lucky to find some. But here they were just on the rocks at the beach. As it was just full moon, the tide is lower and uncovers its gifts for us. We were sitting at the beach at sunset, cooking the thinsliced paua in garlic and butter.
With a cold white wine and some lemon sprinkles simply delicious…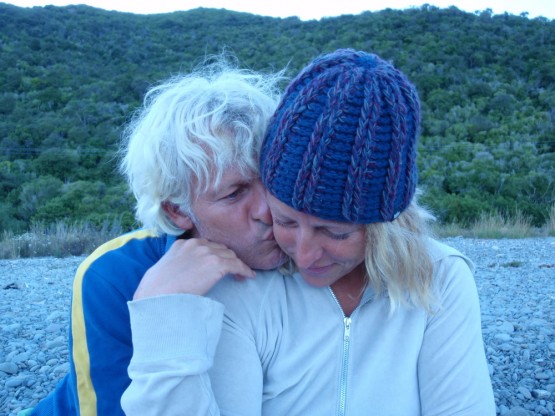 Categories: New Zealand