Halloween is taking over Hawaii…
Within days, huge spiders and witches are crawling around on roofs, tombstones turn gardens into graveyards, fences are covered by gigantic spiderwebs, pumpkins look with scary faces at you. During daylight you may see kids dressed up as jellyfish or rainbow. When the night turns in, you see among friendly hotdogs and big bananas more and more skeletons, monsters, devils and ghosts crossing the streets and knocking on the doors.
It was Sienna and Robinson's first Halloween. They were happy to be cats and still try to make up there mind, who might speak the same language…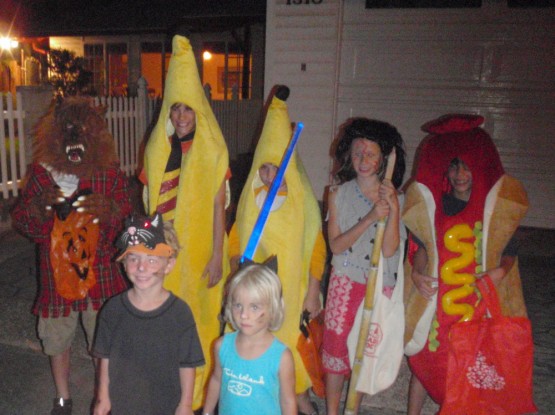 And then it is time for "trick or treat"….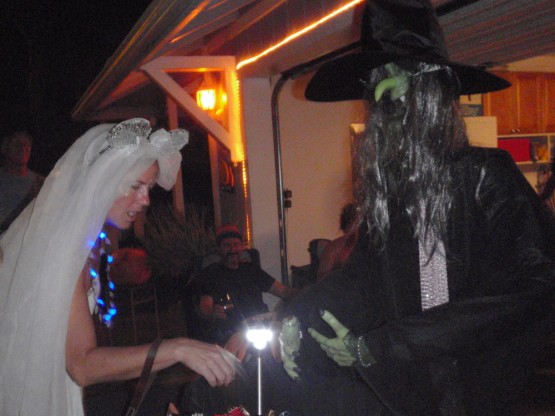 Sienna was fighting her way through the night, no matter how large the spooky creatures were….because she knew, that there were treats waiting at the doorsteps for her…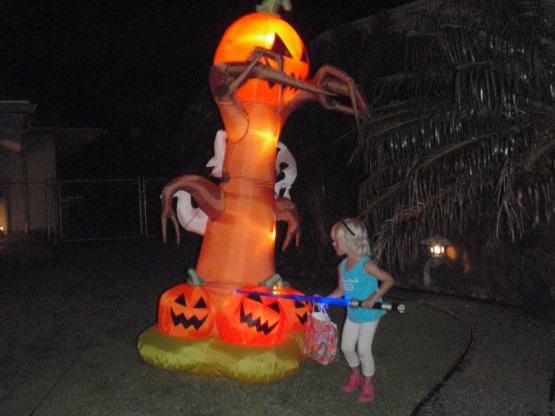 And here we are…just Halloween…bad hair day was over the next morning….

Categories: Hawaii - Oahu