The south of Maui offers the most precious nature you can imagine:
We take from Paia the twisting road to "heavenly Hana" where the likes of George Harrison, Kris Kristofferson, and Jim Nabors have settled.
We pass perhaps the most spectacular seaside cliffs in Hawaii, weaving along the coast, dipping down through green-ferned valleys, and crossing ravines with waterfalls plunging to the lava-formed coast.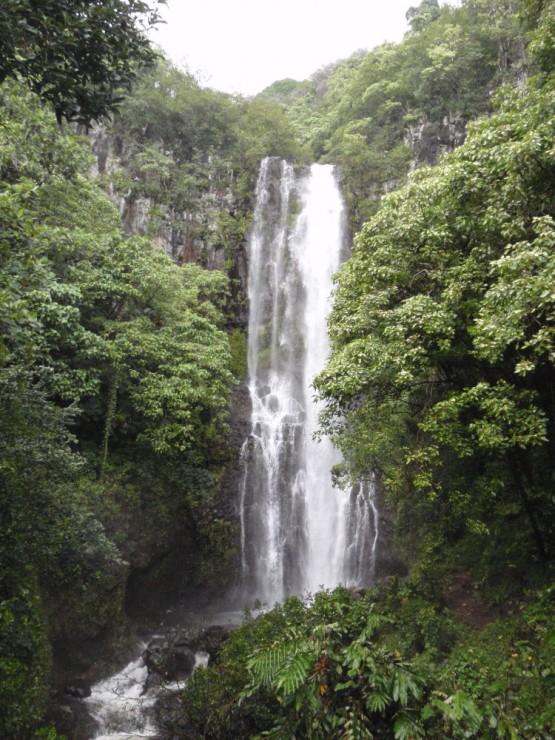 Hamoa Beach
One of the most picturesque beaches in Hawaii, 2.5 miles past Hana town on the way to Kipahulu. Take the road on the left to Hamoa about 1.5 miles. Park along the road and walk down the steps to this small cove beach surrounded by sea cliffs with native vegetation. The beach property is owned by the Hotel Hana-Maui Resort, and most of the facilities are for the guests. The Resort allows the public to use the rest rooms, showers and picnic tables.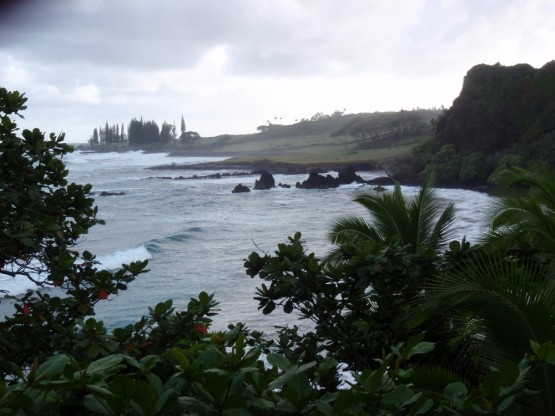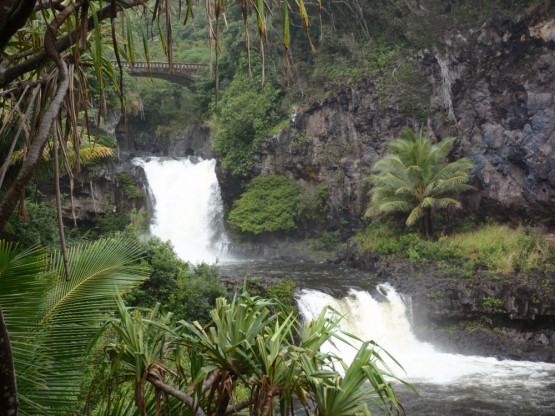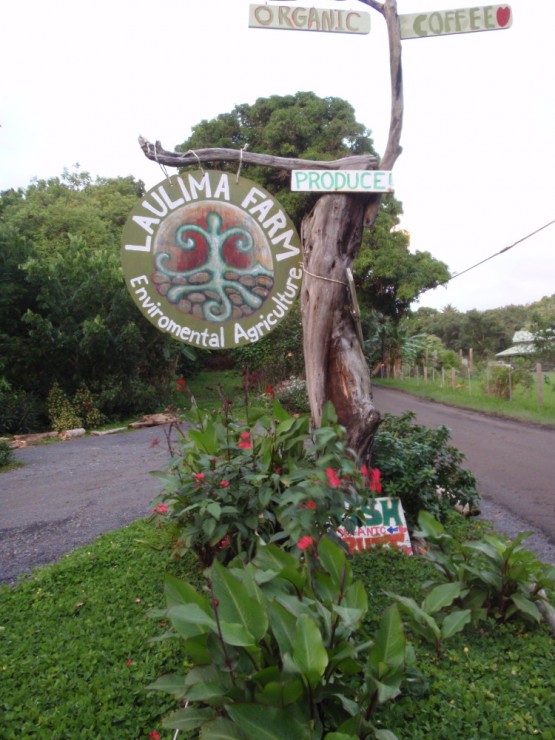 Just next to the seven sacred pools was the delicious Laulima Farm:
Laulima grows a diverse variety of crops, like breadfruit, coffee, sugar cane, lilikoi, herbs, and unusual tropicals like ice cream bean. The stand sells pressed-to-order cane juice, coffee drinks made from their own beans and sweetened with cane juice, and delicious baked goods made from their fruit. If you want a smoothie, they put the fresh papaya and coconut juice in a blender and you ride the bike…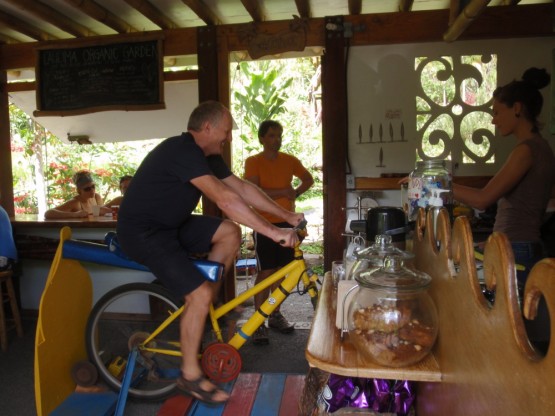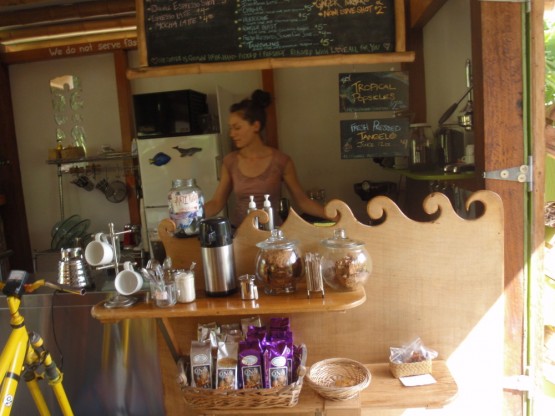 Charles Lindberg's grave
Approx. 11 miles past Hana a narrow road leads to a plateau with an old church Palapala Ho'omau (1857) and a small cemetery. This is the resting place of the legendary aviator Charles Lindbergh. He died on August 26, 1974 and was buried in a small ceremony, which he planned for himself in his final days. He asked to be laid to rest barefoot in his khaki work clothes.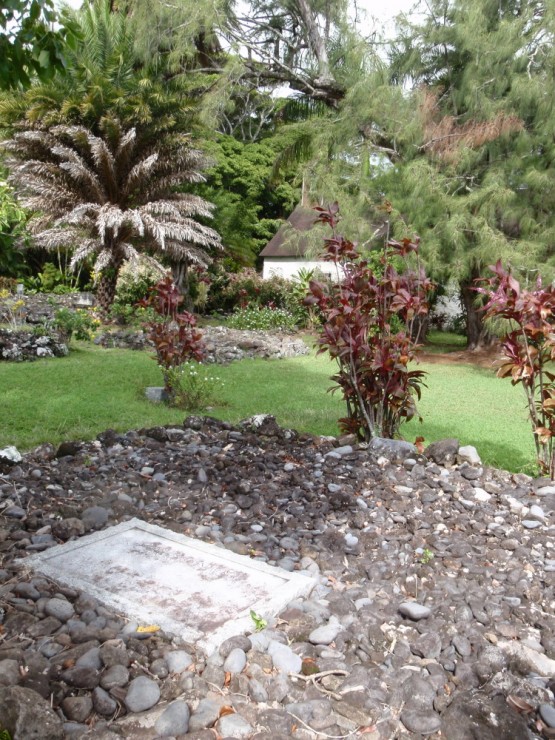 Lindbergh was introduced to Maui by his friend Sam Pryor. Grave of Sam Pryor is also on this cemetery. Between Pryor's and Lindbergs places of rest are six small graves. Sam Pryor put to rest his six beloved gibbons monkeys on the same cemetery! A bit strange story.
Outlook from Kipahulu Plateau: steep cliffs lead to the ragged shoreline. In front of the plateau several small islets are being endlessly carved by the waves. The cerenity of the cemetery, this magnificent view and the noise of pounding waves leave a lasting impression.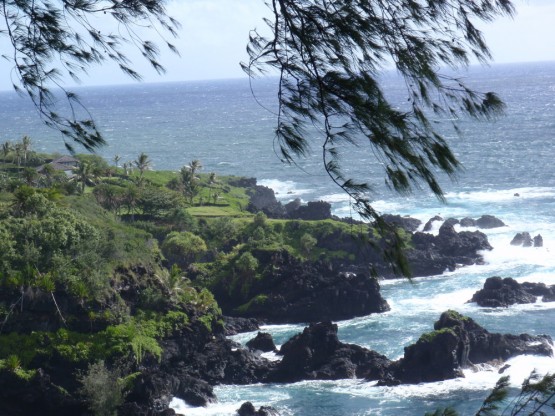 Categories: Hawaii - Maui