The Big Island is larger than all other Hawaiian islands together and is unique on this planet as it contains 11 of the 14 climatic zones found in the world. It is also the youngest one of the Hawaiian islands and will be joined by another one bubbling up just to the South East in about 100,000 years. From dry desert to rainforest to snow to tundra to cool farmland, the choice is yours. Causing all this is all the exciting volcanic activity of the past 500,000 or so years, with the two largest peaks Mauna Kea and Mauna Lea towering in the center of the island. Kona on the West coast, home to the world famous Ironman triathlon, is usually dry and calm. Our home was the Kona Sugar Shack (www.konasugarshack.com) which gave us fresh bananas, papayas, tiki torch sunsets by the pool, a great boogie boarding beach across the street (also popular with turtles), inspiring art, and spinner dolphins just offshore, and very pleasant hosts.



The coast is rocky and hot and it is not easy to find good spots for swimming. To the North the 5 star resorts are lined up along the coast. We went to see the Hilton and felt like we had arrived in Disneyland, except the fun was missing. Here is a quiet beach we really liked, Kukui Bay (enter across the Veteran"s Cemetary graveyard):

Another favourite with the kids were the tidal pools:

Check out this grave, not a bad spot to be buried, with clear views of surf, dolphins, whales, turtles …

Across one of the surfbreaks is this little church, very popular with weddings, but only holds 20 guests (need to have small families).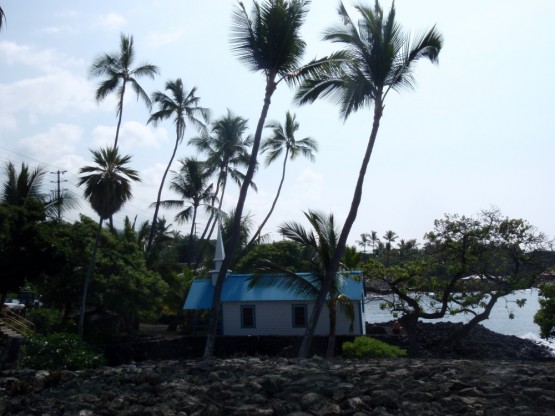 On the North part of Big Island you enter lush hills and the sleepy little town of Hawi, home to people who believe in fresh food and sustainability. The drive back through the mountains winds through farmland with real cowboys – Parker Ranch was once the largest ranch in North America. And, as always, sun and rain played games with each other, see for yourself: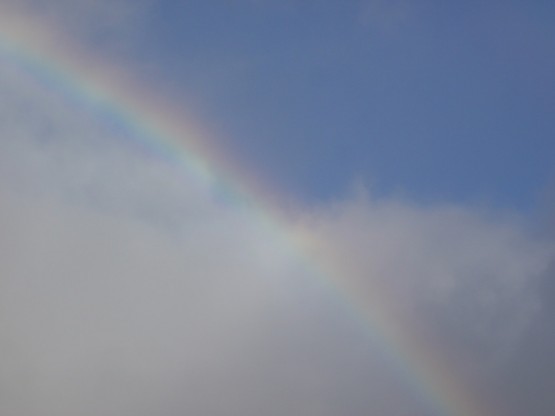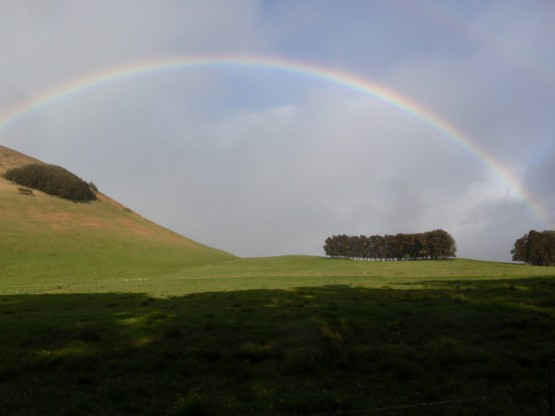 Surfing has been so important to the Hawaiians, such an essential part of everyday life, that they actually built temples for the surf gods. I am quite certain that this is the only place in the world where such temples exist.
Categories: Hawaii - Big Island