On our drive to Taupo we pass the Huka Falls, where the Waikato River which is normally 100m wide, is squeezed through a 20 metre wide gorge and over a 20m drop. Every second up to 220,000 litres of water gushes through the gorge and creates a beautful light turquoise pool. Just watching this natural spa refreshes and energizes our souls.
Unbelievable, but you could even go right to the falls' pool with a jet boat…
We find a free campground directly at the Waikato river at "Reits farm" just next to the wild Huka Falls. Surrounded by nature we wash our dishes in the river and jump into the fresh water for a morning swim
When we went to the bungy jump place the next morning in Taupo, Gerry could not resist and was going for a backward jump down 47 meters.
Taupo itself is quite busy offering wonderful food delights at replete café, which has everything from passion fruit smoothies to yummie tandoori chicken.
At the ZeaYou Gallery I found some beautiful wood carvings. Kevin McCardell does beautiful pieces which deserve to be offered to European art lovers with beach houses. Wanna see? Just wait until we are back…
The kids loved the animal farm "Lilliput Fun Farm" where they could feed about 20 different animals from Captain Cook pigs to wallabies.
In between they could jump on Earth's Best Vehicles for kids including Thomas ,the train; a space shuttle, a pirate ship …
But the highlight was the ride on a donkey.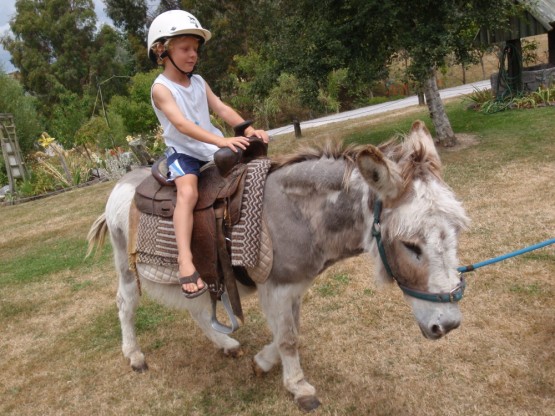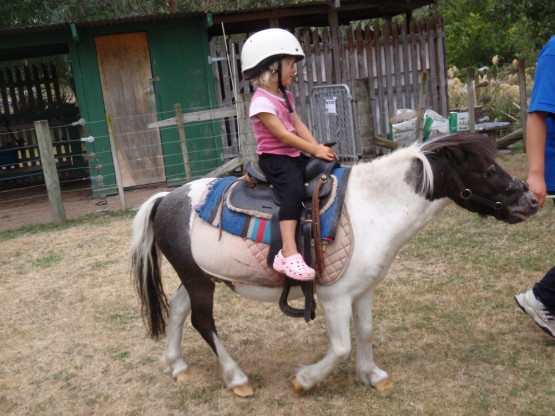 Horse or donkey?
When the horses were tired, Gerry jumped in and pulled the kids around on a wagon.
A perfect family experience! The farm lives from the personal touch and the love for detail. The owners may follow the 10 indian commandments that were pinned on the wall at the entrance:
1. Treat the Earth and all that dwell thereon with respect
2. Remain close to the Great Spirit
3. Show great respect for your fellow beings
4. Work together for the benefit of all Mankind
5. Give assistance and kindness wherever needed
6. Do what you know to be right
7. Look after the well-being of mind and body
8. Dedicate a share of your efforts to the greater good
9. Be truthful and honest at all times
10. Take full responsibility for your actions
Categories: New Zealand