As contrast to the endless beaches we leave for a week-end in the Blue mountains, a world heritage site, only a 2 hour drive from Sydney. Together with Agnes and Björn, we rented a beautiful house from the beginning of last century.
A jewel of modern design combined with antiques, which offered all the comfort of a modern home and the romance of an old place.

We spoiled ourselves with Champagne and cheese on the veranda, overlooking a wild beautiful garden.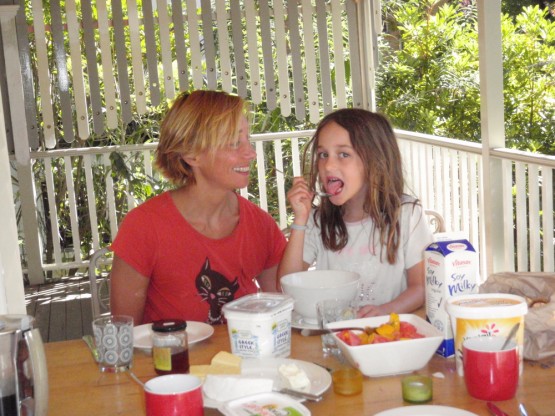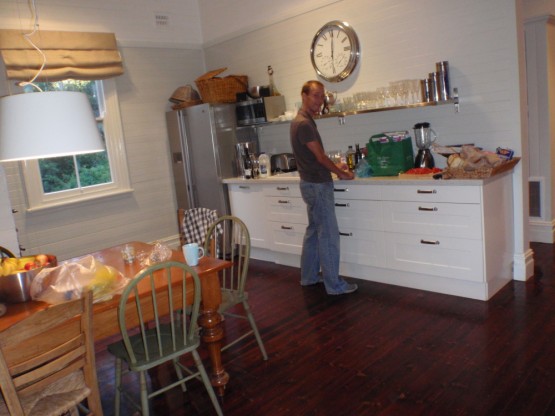 The Blue Mountains offer a lot of absolutely spectacular nature impressions. We went down into the valley on a steep train, coming up again with a Doppelmayr gondola, made in Austria.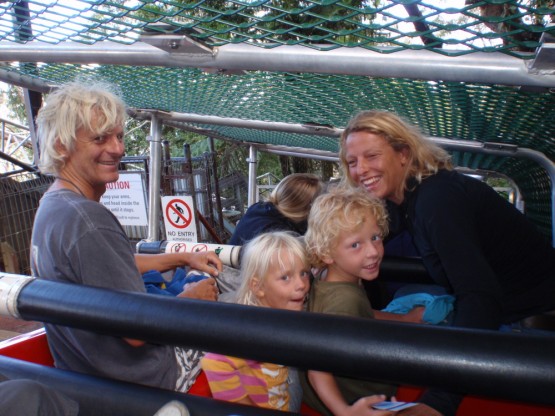 The next day we took a 3 hour loop hike from Echo Point to the Three Sisters, landmark rock formations just off the edge of the cliffs, which according to Aboriginal legend are the three daughters of a magic man who turned his daughters into stone to protect them from the war between two tribes just about to start – the problem was that he was killed and so the spell could not be reversed.
The trail lead us down the cliffs into the valley and along steep mountains and great waterfalls.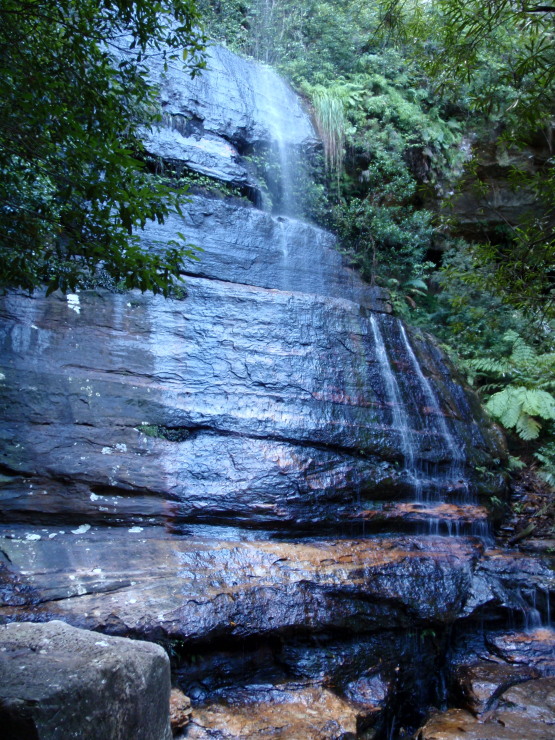 The town of Leura offers all I wish for with great organic food stores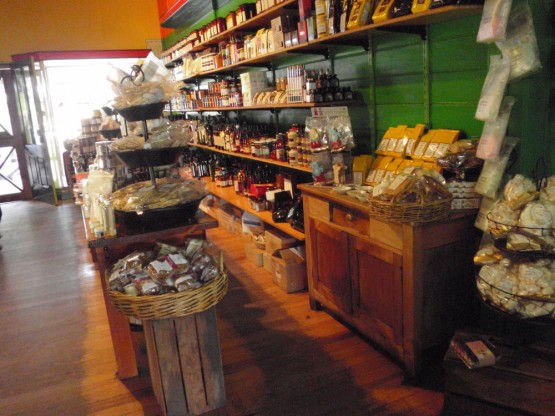 and natural cosmetic shops, cool clothing lines besides some great bookstores. Check out ikou.com.au for wonderful cosmetics….
Categories: Australia Eastcoast