Finally it was my turn: birthday time… Mike was busy making about 20 pancakes, a special birthday edition for me with a G in it…
After breakfast we went down to our favourite Ocean Beach, where I could go surfing until my arms felt like falling off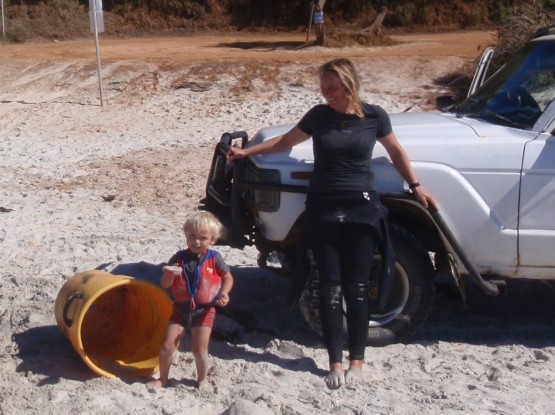 In the afternoon we drove down to beautiful Lights Beach to feel the wind, salt, sun, air, life…
Later we went to Lakehouse winery up in the hills and listened to the life concert of Xave Brown. His songs are all composed and written by himself, with vocals that switch in an instant from a throaty growl to liquid honey. Raw and passionate, Xave loves it to perform with his son Jasper, who plays the drums with a beautiful ease.
A big smile of happiness after a wonderful day topped with delicious chocolate cake and some really good Sauvignon Blanc …
The end of the day we enjoyed the beautiful sunset. I am full of thankfulness for the whole last year full of love, happiness, inspiration and peace of mind. And I know, that Gerry is the perfect husband to travel around the world with and to make me smile.
He definitely qualifies as a finalist for the title of the "Husband of the Year"…
We opened a bottle of champagne and sent a big Happy Birthday across the sky to Carde, my twin sister in Mallorca, and a warm welcome to my new little sister, Marie-Therese, in Singapur.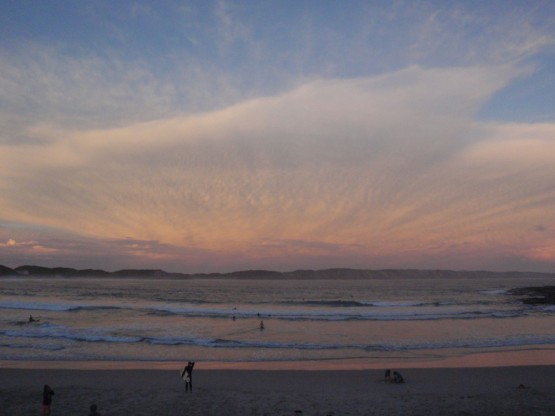 Categories: Australia Westcoast