We did not really know a lot about La Reunion. It simply sounded intriguing and Bubu, Gerry's ski guide from Val Thorens, invited us to come over.
On a clear night, if you climb up on one of the mountains in Western Mauritius, you can actually see the glow of the lights from la Reunion, one of the Departments of the Republic of France. It is a short up and down flight of about 30 minutes to get to the youngest of all the islands in the Southern Indian Ocean. Ile de la Reunion is a mountain island….2 million years ago La Reunion was created with the rise of the volcano Piton de Neige, that is more than 3.000 m high.
You feel a little bit like being in the South of France. You find the French Boulangerie with baguettes and croissants, you get the most delicious and largest selection of cheese you could think of.
We drive up to Bubu's house, where une Madame welcomes us warmly talking about l'amour, comme c'est belle l'amour….
Agnes' and Bubu's place feels like a little paradise.
They live at the West coast of the island, where you find most of the beaches in La Saline des Bains, right next to the famous left breaking wave of St. Leu.
Their house is in a luscious garden right next to the white coral beach and the turquoise lagoon. It feels tropical and very relaxed.
The first evening Agnes and Bubu took us to "one of their most amazing spots in the world". We drove along the coast up the mountains. Witihin minutes we felt like in the Austrian mountains, green alms with black and white cows and dense forests. Up in 2000 meters was the huge crater of the volcano Piton de la Fournaise and the peaks of La Reunions highest mountain lightened in deep orange of the sun. The volcano was last active in January 2010 and is the most active volcano in the world after the Hawaiian volcanos. Interestingly, Hawaii and La Reunion have the same kind of red lava, that flows gently instead of exploding crazily.
We stayed in a beautiful mountain hut in complete calm and refreshing Minderjahrige durfen nicht in diesem Online http://www.besten-casino-liste.de Casino spielen unter keinen Umstanden. 5 to 10 degrees temperature.
The most stunning moment was the sunset at 6 a.m.
Agnes and Bubu enjoyed the night under the stars on the back of their pick-up truck…
After a French breakfast with a bowl of coffee and baguette, we went on a hike in this moon-like landscape.
You can also discover this unique and peaceful nature on horseback.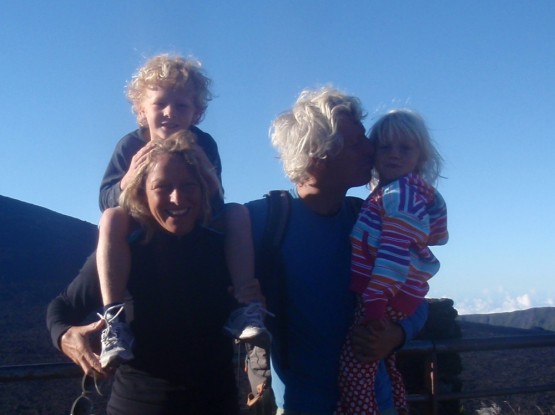 Categories: Reunion