We are ready for our next adventure. The next surprise awaits us at the American Airlines counter. In pretty much any airport in the world that I remember you can pass through as a transiting passenger (Frankfurt, London, Dubai, Moscow, …). Not so in the US as we learned. Our flight from Barbados on American was headed to Miami with a connection to Santa Domingo. No visa – no fly to USA. At the Bridgetown airport I quickly located the closest WIFI to fill out the ECAP visa process. The next obstacle popped up. Sienna is traveling on a children's passport as she is under 12. This works in all 193 UN nations – except for the US. Even a check with the immigration department in Miami confirmed that you need a chip in your passport- no exceptions. No flight for us, one extra day in Barbados paradise. A trip to the US embassy ended up useless as all we earned was laughter and the information that we could apply for an appointment online (next slot 3 weeks) which may then grant us a visa in another 3 weeks (but maybe not).
Then we discovered the wide world of Caribbean airlines, many of which you cannot find on skyscanner or expedia. This is the main reason that so many real life travel agents still exist. So the next morning we depart on an exotic routing via Trinidad to St Maarten with Caribbean Air and on to Santa Domingo with Insel Air (a Dutch airline out of Aruba). No charge for the surf boards and perfect service.
5 hours in St. Maarten and time for a swim. We walk in 35 degree C with a luggage wagon on the side of the road (daddy's five minutes turned into twenty minutes filled with first expressions of mental madness from the rest of the family), and finally arrive at the pirate bar next to one of the most exciting runways in the world.
The runway is laid out for all planes from twin props all the way up to 747s, and a whole range of airlines and airplanes arrive in very regular intervals. The crazy thing is that the plane touches down very close to the beach where you go for a swim in crystal clear waters. The fish do not seem to mind the kerosene…
Strange island, half Dutch and half French, full of shopping, discotheques, a casino and high end beach hotels. In the afternoon we arrive in Santo Domingo airport, find all our luggage and head straight to our first Dominican encounter in Boca Chica.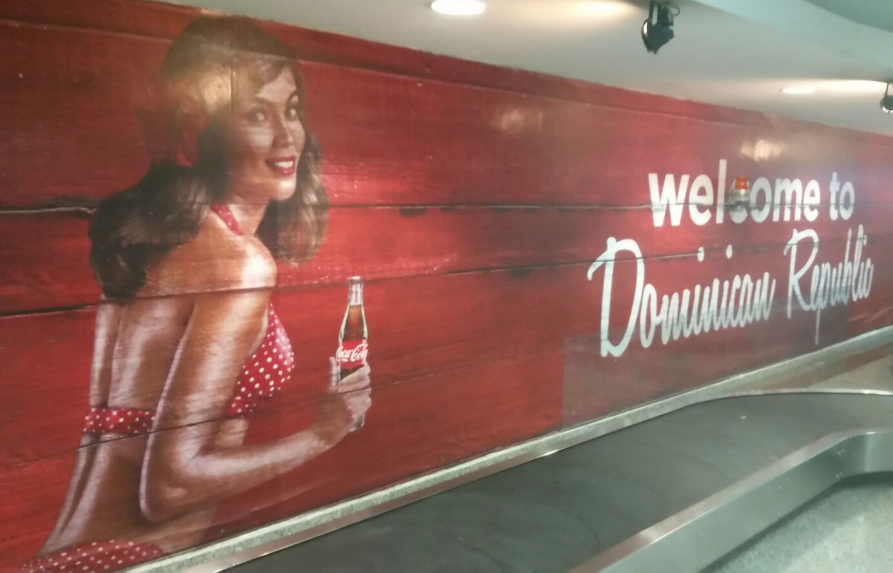 Categories: Barbados