So some might wonder, what is so different from a house and pool in summer on Mallorca? And there is a lot!
There is so much different, that I first had to see and digest. Where are we here?!?
After one week, I love many things about Las Terrenas:
Kiting:
There is a very cool and friendly kite crowd at Playa Portillo. The beach is beautiful, the water is mellow and from mid day onwards we have had every day great wind. Dimi from DR Kiting has great instructors like Chello and Popo, who kite with so much style and joy, that you become playful yourself. It is perfect for learning and Robinson is now part of the kiting world….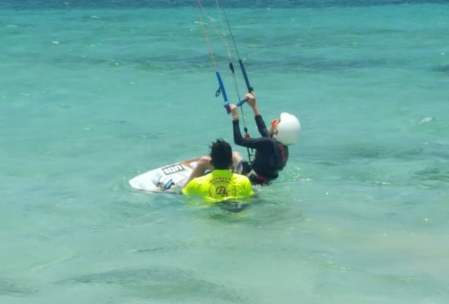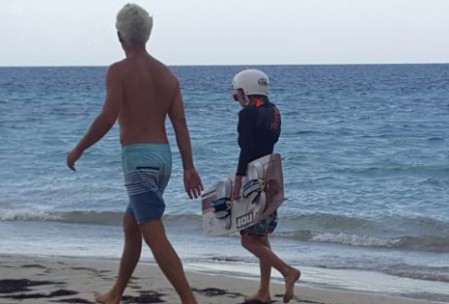 Surfing:
There are lovely waves on endless sandy beaches – in summer small, in winter impressive with a great surf school and board rental.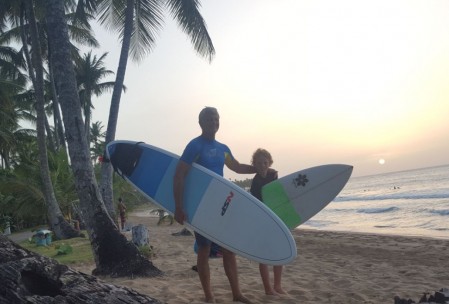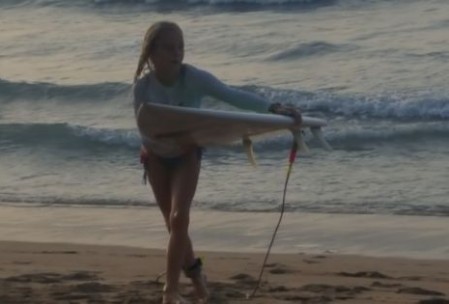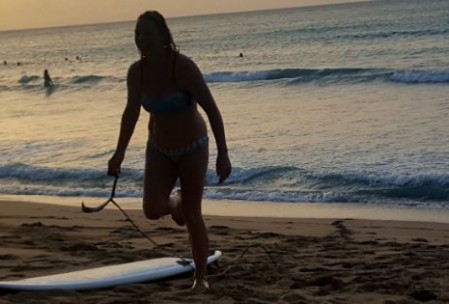 Food:
There is such a great selection of fresh fruits , juices, coconuts, but also a delicious selection of French and Italian specialties. We loved our variety of smoothies every day. It is funny to see how natural it is to live healthy here. Only money allows to buy all the junk…
Restaurants:
There are amazing restaurants with phantastic cocktails and great dishes. Unfortunately, there is not too much fish in the ocean anymore. So fish may be imported, but meat is local and of great quality.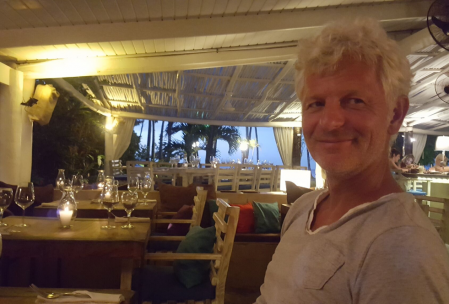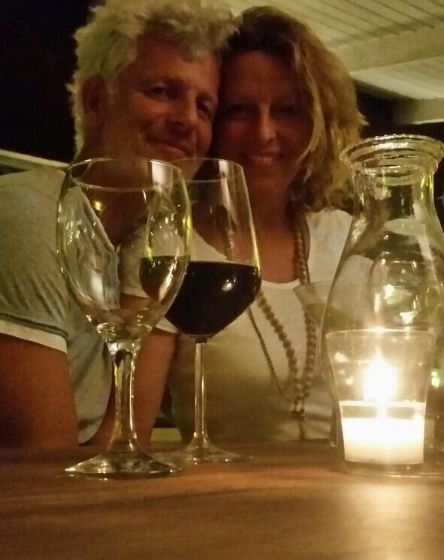 Dancing:
This is what you do, you dance. You wiggle your hips, you shake your bum, you dance as a couple, no matter where you are from. The girls in Las Terrenas are of all shapes and sizes, but have one thing in common: they love to show their curves and bodies and move them to the rhythm no matter what. .. It is about joy, not perfection. Bachata is fun. Although we have no clue how to dance it. But even before we can think, we are on the dancefloor with some local hot dancers…
Places to go: Clandestine, La Bodega etc.
Friendliness:
The people look at you and say hello. They wanna sell something or dance with you. It is all open minded and easy to get in touch. Within a few days we feel like meeting familiar faces and getting big smiles at various places where we go…
Easy:
Everything is incredibly easy. Anything goes. And those who have fun together, have fun together.
Mix:
I guess what irritated me most were the middle-aged Italian men with beautiful young Caribbean girls.
And the white women with beautiful strong young Caribbean men. Most are very respectful with each other and happy.
The people:
Of course, it helps to have all the wonderful contacts from Jana. Christina is one of the most amazing women I ever met.
She looks fresh and energetic, she dances like a goddess, she rocks her business, she has visions and brings them to live, has 2 amazing grown-up kids, is warm-hearted and smart.
She calls Las Terrenas her home and lives here since more than 20 years after some exciting years in Europe.   I can understand what she loves about Las Terrenas… And why this feels so much more than life to her.
We were lucky to meet Jose Luis, who showed us so much beauty and untouched places, shared with us the music, dancing and local spirit.
And by the way…rainy season is not a problem. Just some showers. That's it.
Categories: Dominican Republic