Nosara is another beach town, that is attracting surfers and expats from all around the world. Nosara has an endless sandy beach with waves every day. Big waves for us.
It is all about surf culture, nature, healthy living, local art and products…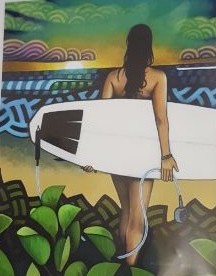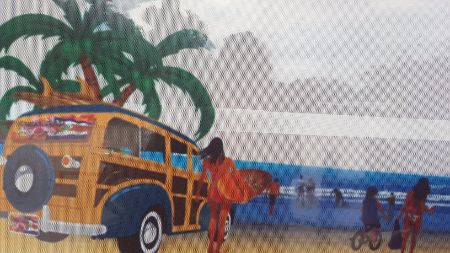 In the jungle, there are some huts and restaurants, some surf hostels and shops. Not much. We stay in a beautiful place in the jungle. Every afternoon about 30 monkeys with their babies jump into the huge mango tree, grab a mango, take some bites and throw it on the street. A nice way to have an organic healthy fresh delicious snack.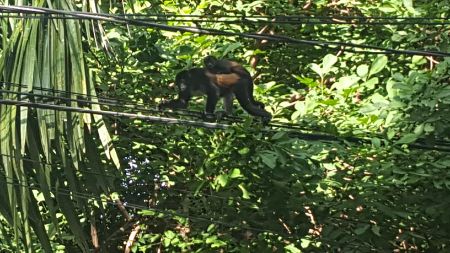 The streets are rough with holes, so that we have to circle around the holes to make it through. When we were just leaving the house, Gerry pulled to the side to give us a smooth ride. Suddenly we hear a loud crash, the front screen has a big hole and glass pieces are all over Gerry. Luckily nobody got injured. It took us a second to figure out what happened. We crashed into a big brunch of tree that stuck out on the road. It hit into the front shield, went then sideways and scratched the whole side of the car.
These moments make you realise how life is a precious gift. We were lucky that the brunch did not go into the car.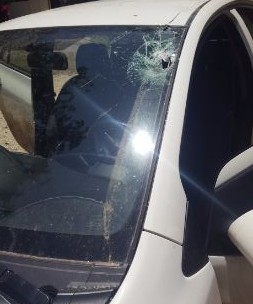 Nosara beach is surely one of the best in the world, miles of sand with powerful sets rolling in and now buildings in sight.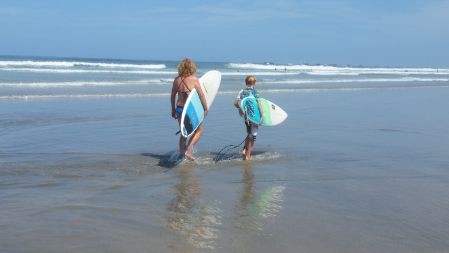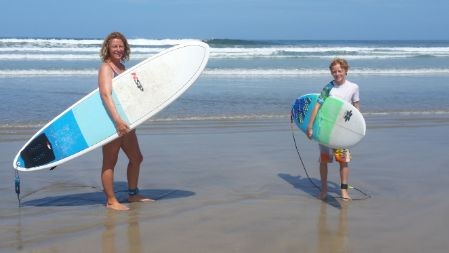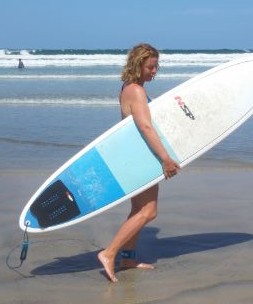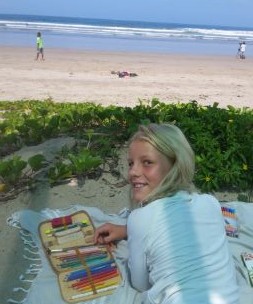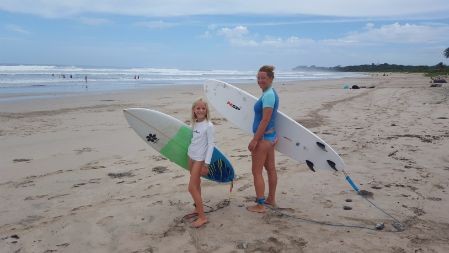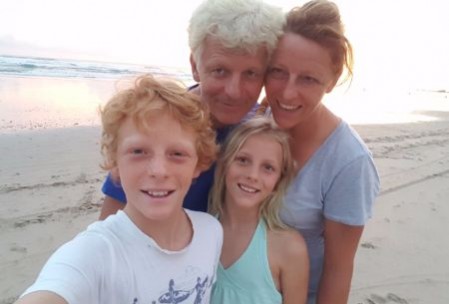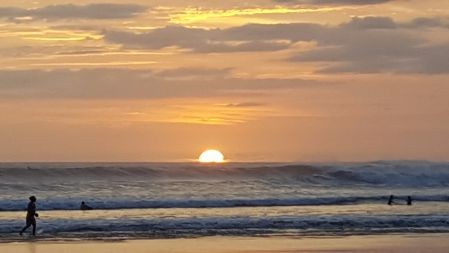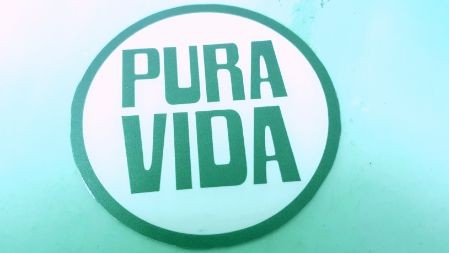 Categories: Costa Rica